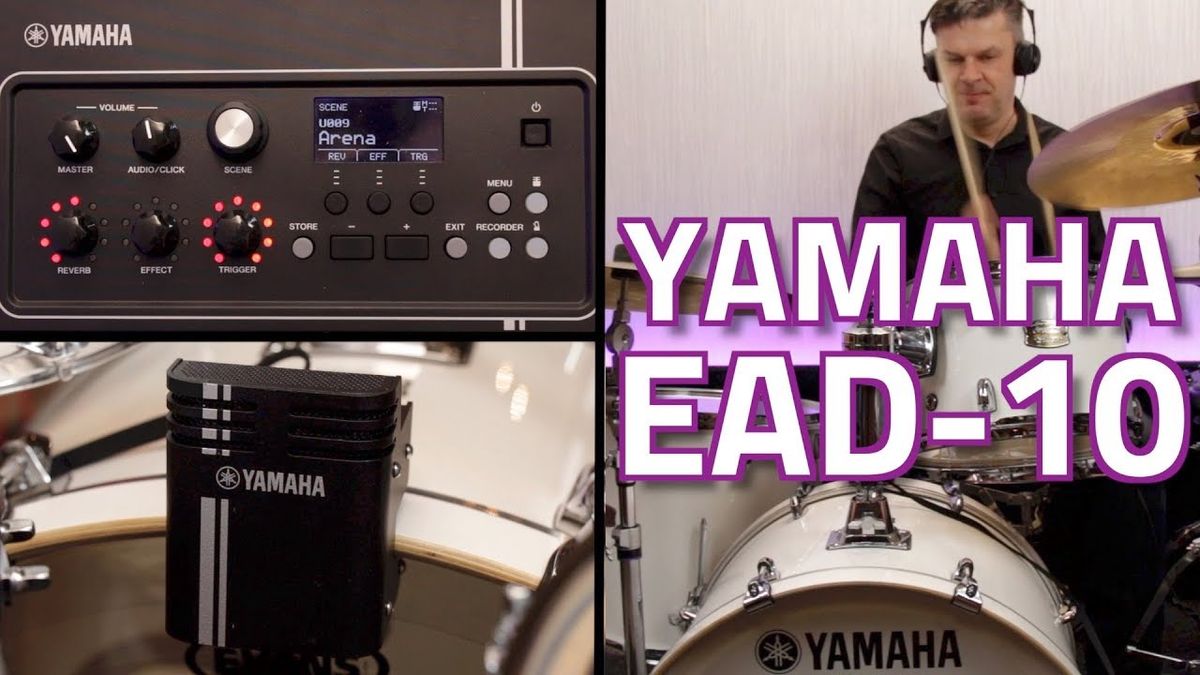 Yamaha is proud to introduce to you the EAD10 system that transforms your acoustic drum kit into a powerful digital/electronic hybrid with sampled sounds and studio quality digital effects. Your perfect companion for practice, recording & performing.
The EAD10 package consists of a sensor unit (bass drum trigger plus stereo microphone) that is easily attached to the bass drum hoop, newly designed module and our iOS app Rec'n'Share.
The built-in XY configured stereo mic of the EAD10 sensor unit provides high quality monitoring of your entire drum set with natural balance and stereo orientation.
The new module equips you with over 30 Yamaha renowned effects & 750 voices. Adjust the effects with just a single knob and easily save and recall settings, giving your drums a variety of new sounds.
You can then record your playing in impeccable quality. Adjust the tempo of click and backing track to review and perfect your performance, then easily upload to YouTube or your Social channels.
We hit some practice spaces, small clubs and recording rooms on the streets of Berlin to check out the unit with local drummers Timur Salincakli, Moritz Baumgärtner and Merlin Ettore. Each finding their perfect use case for the revolutionary unit.
https://www.youtube.com/watch?v=FNd12mSn0K0