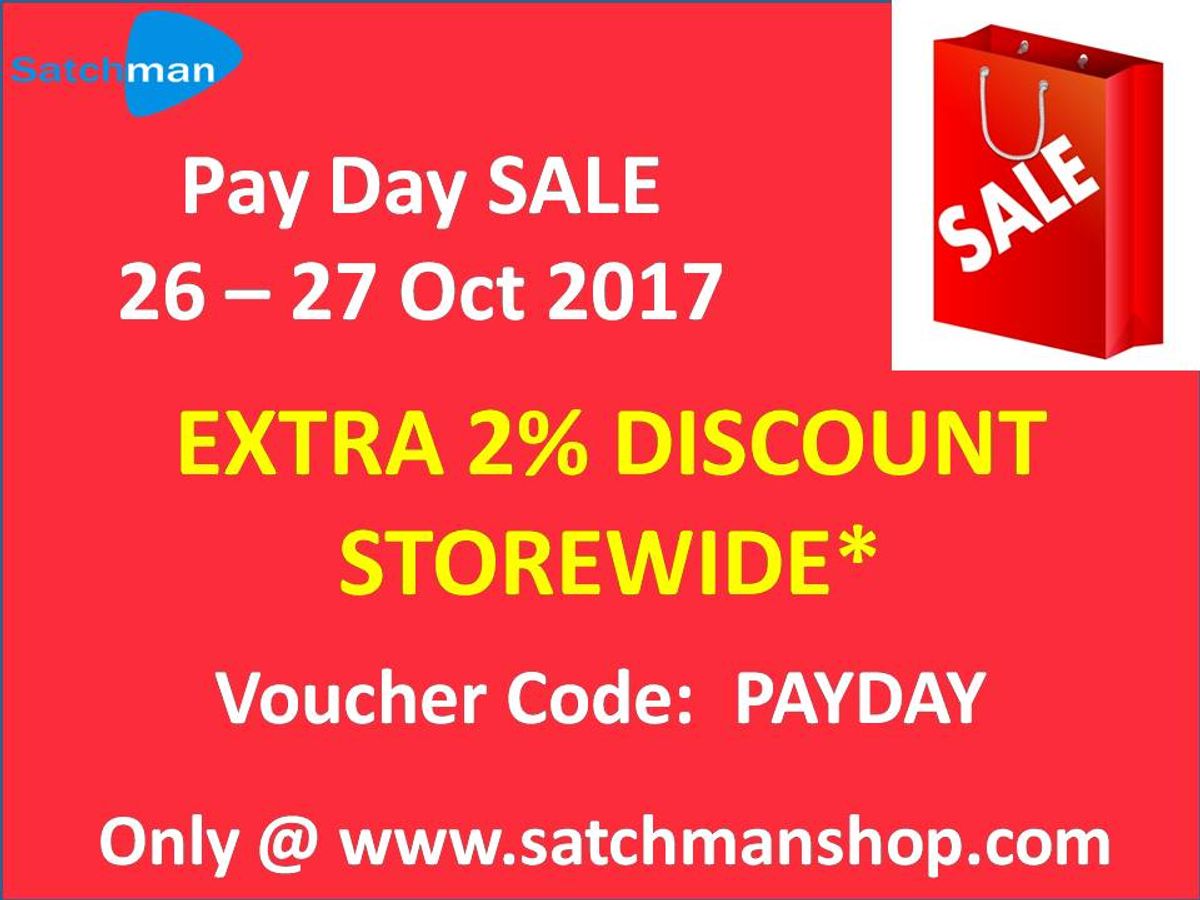 Petrol prices going up? No pay raise? Roti chanai & teh tarik prices increased?
Don't worry; we at Satchman Shop will help you out. Enjoy an additional 2% discount off your purchases* at Satchman Shop on 26 - 27 Oct 2017.
Please use voucher code "PAYDAY" at www.satchmanshop.com to enjoy the discount.
* Offer valid while stocks last. Not valid with any other promotions or offers. Terms apply.