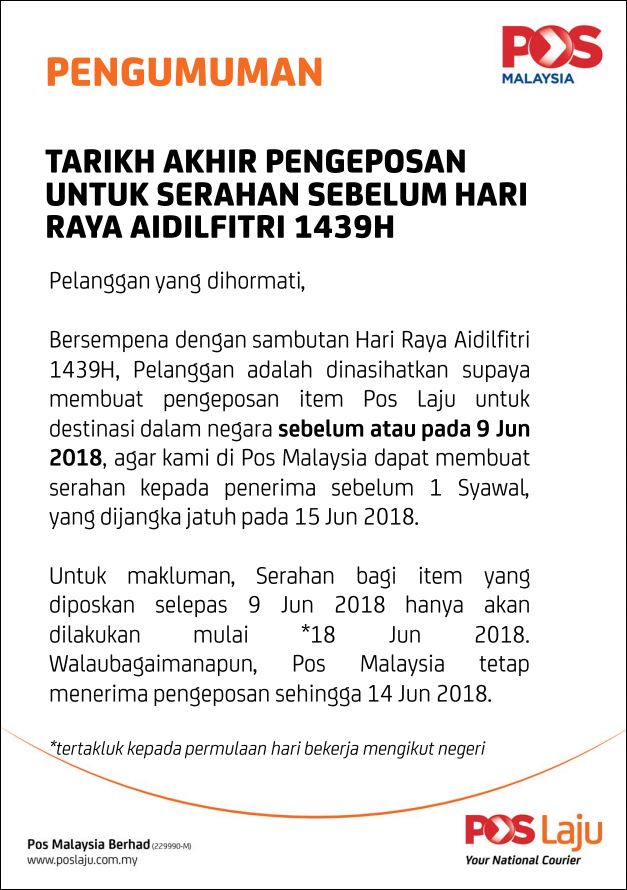 As stated on the Pos Laju (Pos Malaysia) website, https://www.pos.com.my/media/6126/cot-aidilfitri_web.pdf, due to the upcoming Hari Raya (Eid) 2018 celebration in Malaysia, there is an expected delay in shipments made from 9 June 2018. As stated, the delivery time will only be after 18 June 2018 onwards.
Therefore, all orders and payment received from 9 June 2018 may be subjected to this delay. The Hari Raya (Eid) celebration is a major event in Muslim Malaysia and this, such a delay during this period is unavoidable.
We apologise for any inconvenience caused during this festive period. Feel free to contact our sales team for further assistance, cheers.